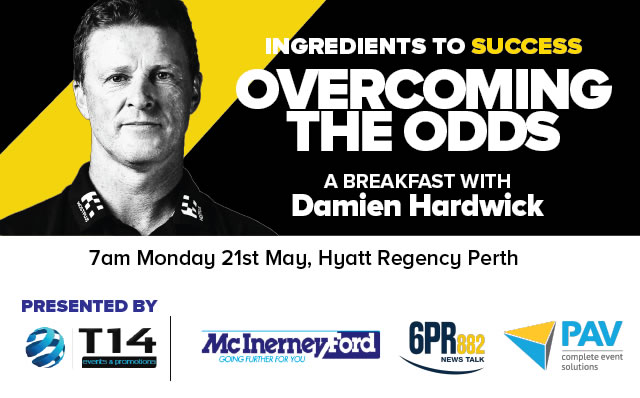 Overcoming the odds - A breakfast with Damien Hardwick
Event Date:
May 21st, 2017
Venue:
Hyatt Regency Perth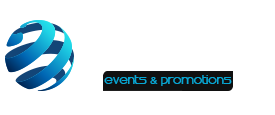 T14 Events & Promotions specialises in Events, Promotions & Memorabilia. We are based in Perth, WA.
Attendance:  350
Well regarded and highly esteemed Richmond coach and AFL trailblazer, Damien Hardwick, did not fail to inspire all who attended Monday's breakfast held at Perth's Hyatt Regency Hotel.
Damien swept fans along with his thought provoking talk on overcoming the odds to break a 37 year drought and win the 2017 Grand Final, by providing insight into his coaching methods, and how to maintain a recipe for success, while fans also got to watch video highlights of Richmond winning the premiership.
Considered one of the smartest minds in the AFL, Damien offered realistic advice on how to bring a winning team together to get things done, whilst also providing fans with some interesting stories about the Richmond team, and a sneak peek into what some of the players are like beneath the surface.
Another highlight of the morning was the auctioning of the Richmond Premier's 2017 jersey, signed by Damien and the squad, which sold for nearly $3,000.  A live auction also saw 4 items all sell for over 1k.
After the auction, the Richmond jersey winner had an amazing photo opportunity with Damien. Elated fans also had the chance to engage with the Richmond coach and have their autographs signed, concluding yet another successful T14 event.