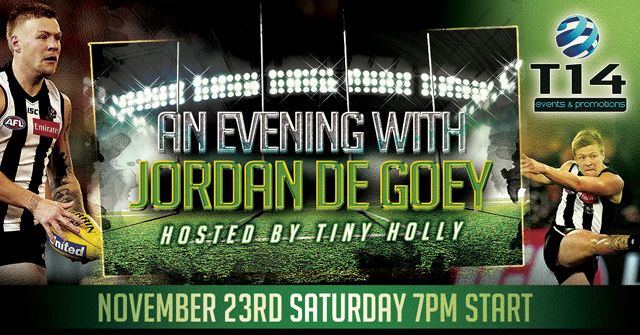 Meet the Magpie Sensation Jordan De Goey
Event Date:
Sat 23rd Nov 2019
Venue:
LEEDERVILLE FUNCTION CENTRE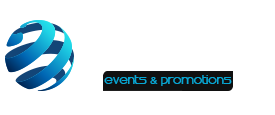 T14 Events & Promotions specialises in Events, Promotions & Memorabilia. We are based in Perth, WA.
Ticketing Closed
test@test.com
The entertaining and free-flowing banter between funny man Tiny Holly and rising Collingwood star Jordan De Goey, was a big plus for guests at the Leederville Function Centre on Saturday night.
During the revealing interview, Jordy gave fans insight into his training schedule, and a peek into his personal life, with a frank openness that delighted his audience.
Throughout the lively conversation, Tiny – a dedicated Eagles fan, would often interject with comments on the Eagle's successes, and how the Magpie's star forward should consider joining a better team. Jordy went on to speak about some of his other interests outside of the AFL, and happily answered all the fans probing questions.
Following on, a very popular auction was held of mainly Collingwood sporting memorabilia, with Jordy signing and auctioning off a pair of his own match worn boots – the winning bid reaching 1K.
This very successful and entertaining evening, concluded with an opportunity to meet Jordy personally and take a photo with the young AFL star.