AFL Grand Final Lunch with Sam & Trevor
Event Date:
Friday, 27th September 2019
Venue:
Hyatt Regency, Perth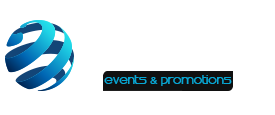 T14 Events & Promotions specialises in Events, Promotions & Memorabilia. We are based in Perth, WA.
Attendance:  300
Sam Newman and Trevor Marmalade, both took centre stage in what would undoubtedly be one of the funniest shows of the year.
In front of 300 guests, Sam and Trevor gave their thoughts and musings on the 2019 Grand Final, at the AFL Grand Final Lunch held at the Hyatt Hotel, during which video clip highlights were shown of previous grand final matches.
Both presenters easily brought the house down, sharing countless hilarious stories and jokes from their time on the AFL Footy Show, triggering off fits of laughter from the audience.
Another interesting moment that failed to disappoint guests, was when Sam reflected on some of his more controversial moments during his footy show tenure.
What followed the show, was probably one of our most competitive auctions yet.  Exceeding expectations, the audience made many bids on an array of fantastic sporting memorabilia – with a highly sort after Eagles jumper going for just over $2500.
VIP's had the chance to meet and greet the Footy Show presenters before the event in the Green Room, with the general public getting the chance to meet after the event. Photo opportunities with the celebrities were available during the breaks.
All would agree, this was a very successful and highly enjoyable event to finish off the 2019 Footy season.